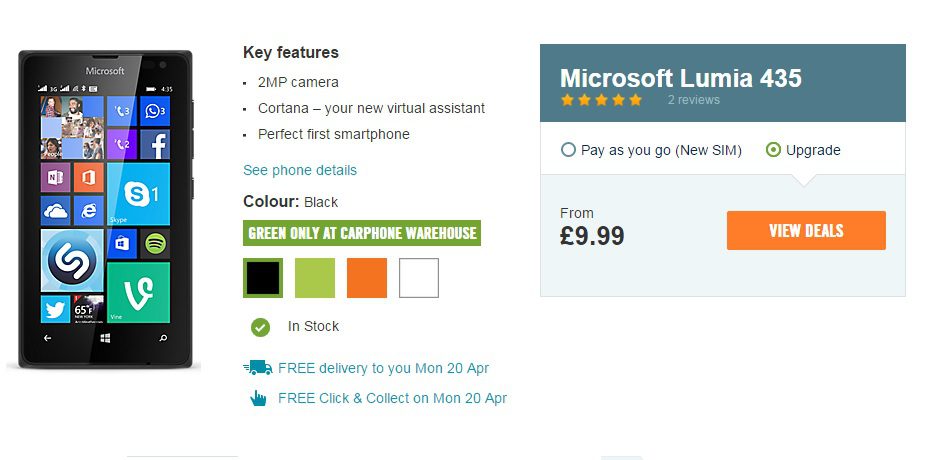 If you are on Pay as You Go on O2, Vodafone and Virgin Media and have had your phone for more than 6 months you can now upgrade to a brand-new Lumia 435 for only £9.99 at the Carphone Warehouse.
The handset, designed to be super affordable, features the whole Windows Phone experience, including 1 GB of RAM to offer access to the most demanding apps and games.
It otherwise has a 2 megapixel rear camera, VGA front-facing camera, 4 inch WVGA screen and dual-core Snapdragon 200 processor.