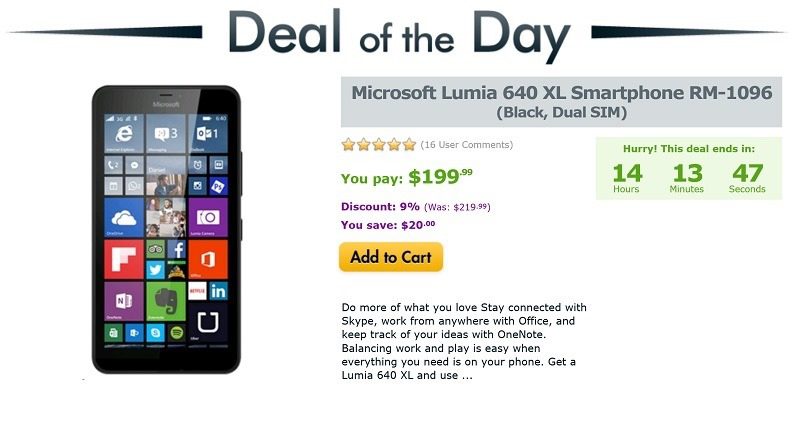 The Lumia 640 XL is our current favourite new Windows Phone, featuring a massive screen, superb camera and unbelievable battery life.
The handset is meant to be coming to T-Mobile USA, but so far it has not made an appearance yet.
Now Expansys USA is offering a great deal on the device with both AT&T and T-Mobile LTE, offering it for $199.99, discounted 9% for a limited time only.
Grab the deal while it lasts here, and read our review of the handset here.