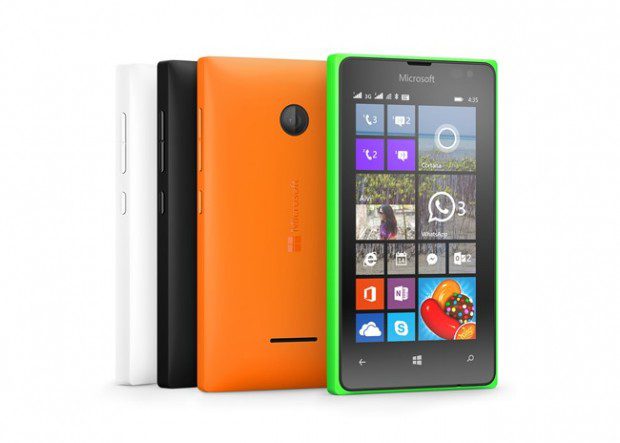 The Lumia 435 as one of the cheapest Windows Phones has been popping up in places for incredibly low prices. Today yet another deal came to our notice today.
EE UK is offering the Lumia 435 for the ridiculously low price of £24.99 up till 31st March. The only conditions are that you must be an existing EE, Orange and T-Mobile customer with a PAYG upgrade available and you must buy a £10 top-up with the handset.
The Lumia 435 is no superphone mind you, it offers a 4inch 480p screen, a 2 MP camera, dual core 1.2 ghz Snapdragon 200 and 1 Gb of RAM. But it costs £25. That's literally impulse buy level. Its a great entry level phone for people to use to test Windows Phone, or you could buy a couple and throw at some small children to keep them calm. Either way, its a really good deal.
Do you want to get one? Head down to your local EE store right now.
Not an EE customer? Well have we got a deal for you…