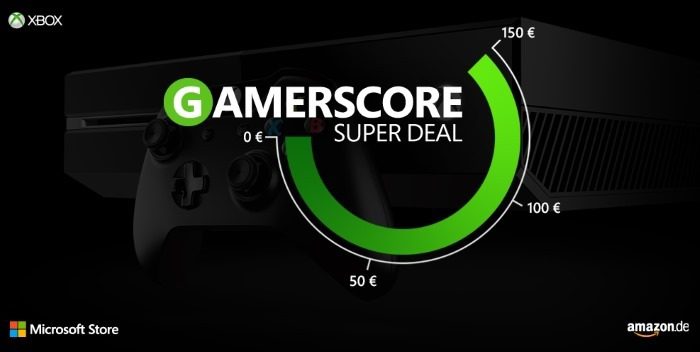 Microsoft is partnering with Amazon Germany to offer a great deal to gamers. The higher your GamerScore, the bigger a discount the retail giant will offer, up to 150 Euro.
The schedule is as below:
5000 Points: 20 € discount
10,497 points: 30 € discount
27,650 points: 40 € discount
31,800 points: 50 € discount
52 311 points 70 € discount
92 745 points: € 110 discount
102 387 Points: 150 € Discount
This would mean one could buy an Xbox One, including the Halo – The Master Chief Collection at Amazon currently € 349.90 , for as little as € 199.90.
The discount is via a generated discount code, and can be transferred to other users. The coupon codes must be created by 21 June and redeemed by the 30 June 2015 at Amazon.de or the Microsoft Store, and is only open to German residents. Xbox One users that forwards their code to a friend will also receive a code for a digital game at the end of the promotion period.
Read more about the deal at Xbox.com/DE.
Via