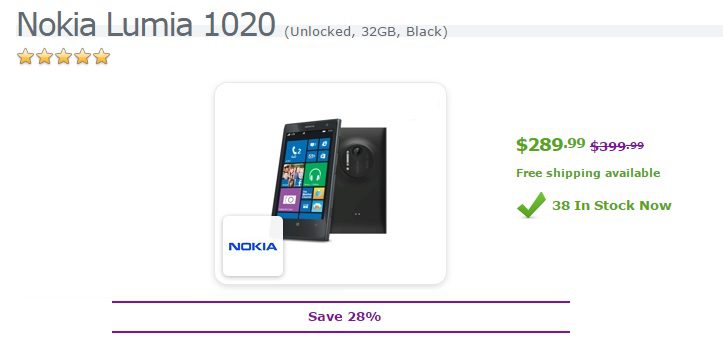 There may never be another 41 megapixel Windows Phone, and if you want a bit of history brand-new and out of the box over the next few weeks to months may be your last chance, as stock of the iconic Nokia Lumia 1020 dwindle.
Expansys USA currently has 38 units of the Nokia Lumia 1020 for sale for $289.99, 28% down on the usual $399.99 price.
The unlocked handset supports LTE on the 800/900/1800/2100/2600 MHz  bands, which should cover most parts of the world.
Grab the deal while it lasts at Expansys here.