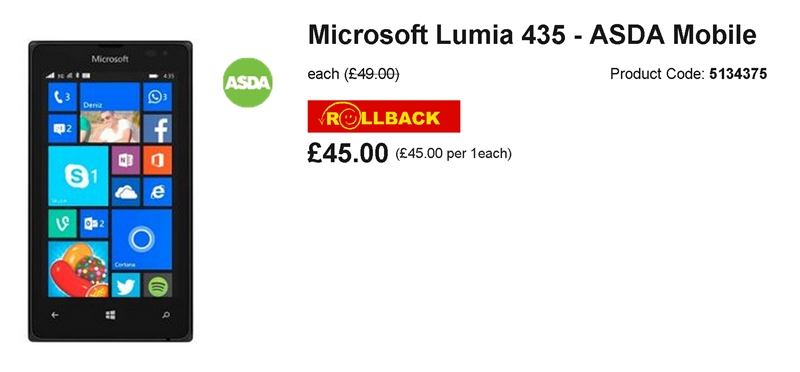 UK supermarket chain ASDA is running a Back to School promotion in which they are more or less giving away a Lumia 435.
They are selling the Microsoft Lumia 435 for £45, which includes £20 of phone credit, which includes 2,000 Minutes, Unlimited Texts and 4GB Data. This bundle lasts for 30 days and can be used to call or text any UK landline numbers beginning with 01,02,03, any UK mobiles within the UK on any network or to listen to your voicemail. Top-up may be required for other usage.
The promotion runs from 13th July to 27th September 2015. Your SIM needs to be activated before 3rd October 2015 to receive free bundle.
The full ASDA Mobile price plan can be found on our Pay As You Go rates page.
The device seems ideal as a first smartphone. Sure, it lacks Snapchat, but for parents that's actually a plus.
See the deal at ASDA here.
Via