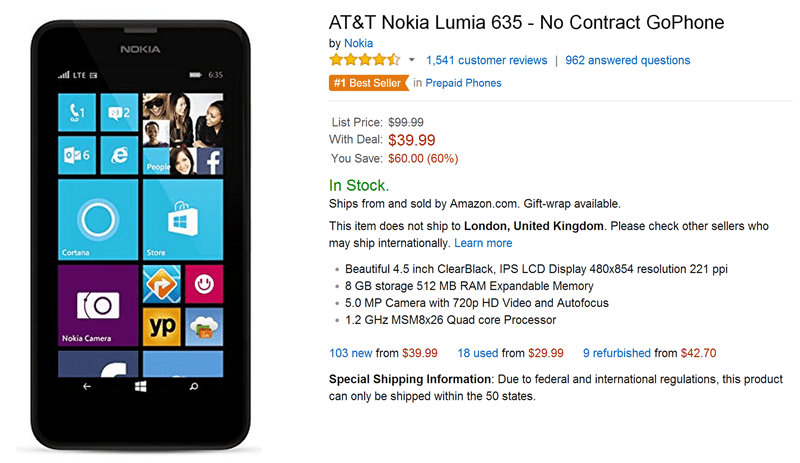 If you have been looking for a glove box handset, the AT&T Lumia 635 is now available on Amazon for a drop down price.
The handset now costs only $39.99 commitment-free, down from $99.99 before the discount.
The handset features:
Beautiful 4.5 inch ClearBlack, IPS LCD Display 480×854 resolution 221 ppi
8 GB storage 512 MB RAM Expandable Memory
5.0 MP Camera with 720p HD Video and Autofocus
1.2 GHz MSM8x26 Quad core Processor
It of course comes with built-in free off-line GPS navigation and makes a more than passible mp3 player.
Grab the deal while it lasts from Amazon here.
Via