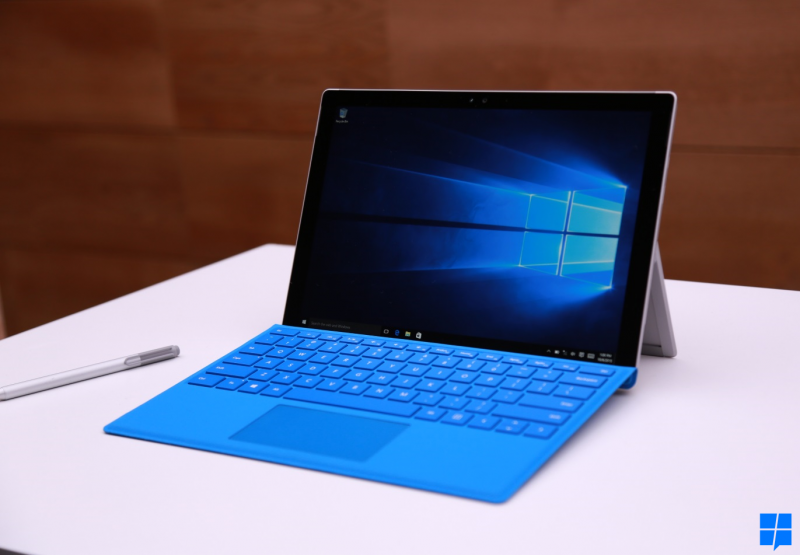 Interested in Microsoft's Surface Pro 4? Amazon and Microsoft in the UK are offering a discount on the impressive slate tablet for today – the 21st of March only. This deal includes only the tablet itself – though you can stretch for the semi-mandatory keyboard at just over £80 on average.
Amazon is selling the discounted i5, 8GB of RAM, 256GB of storage sporting Surface Pro 4 for $899. This is considerably less than its usual £1, 079 pricing offer and comes with the Surface and Surface Pen.
If you choose to opt in for a Surface Pro 4 with Office Home Subscription, you'll be bounced up to a £999 – an odd deal considering you can generally get Office 365 for much less than £100.
Like stated above, the deal is available from Amazon.co.uk for just a few more hours and is today only. You'll have to act fast if you want to claim it.
Microsoft is rumoured to be bringing a new Surface Pro 5 out soon alongside a new Surface Book.  While Apple today refreshed its lower-cost iPad Air with a new iPad, The Surface tablet/hybrid line has not seen an update since Microsoft unveiled the Pro 4 alongside the original Surface Book in October 2015, and the internals of the Pro 4 are beginning to age compared to newer and shinier models.
Nevertheless, you can grab Amazon's deal from the source link below.