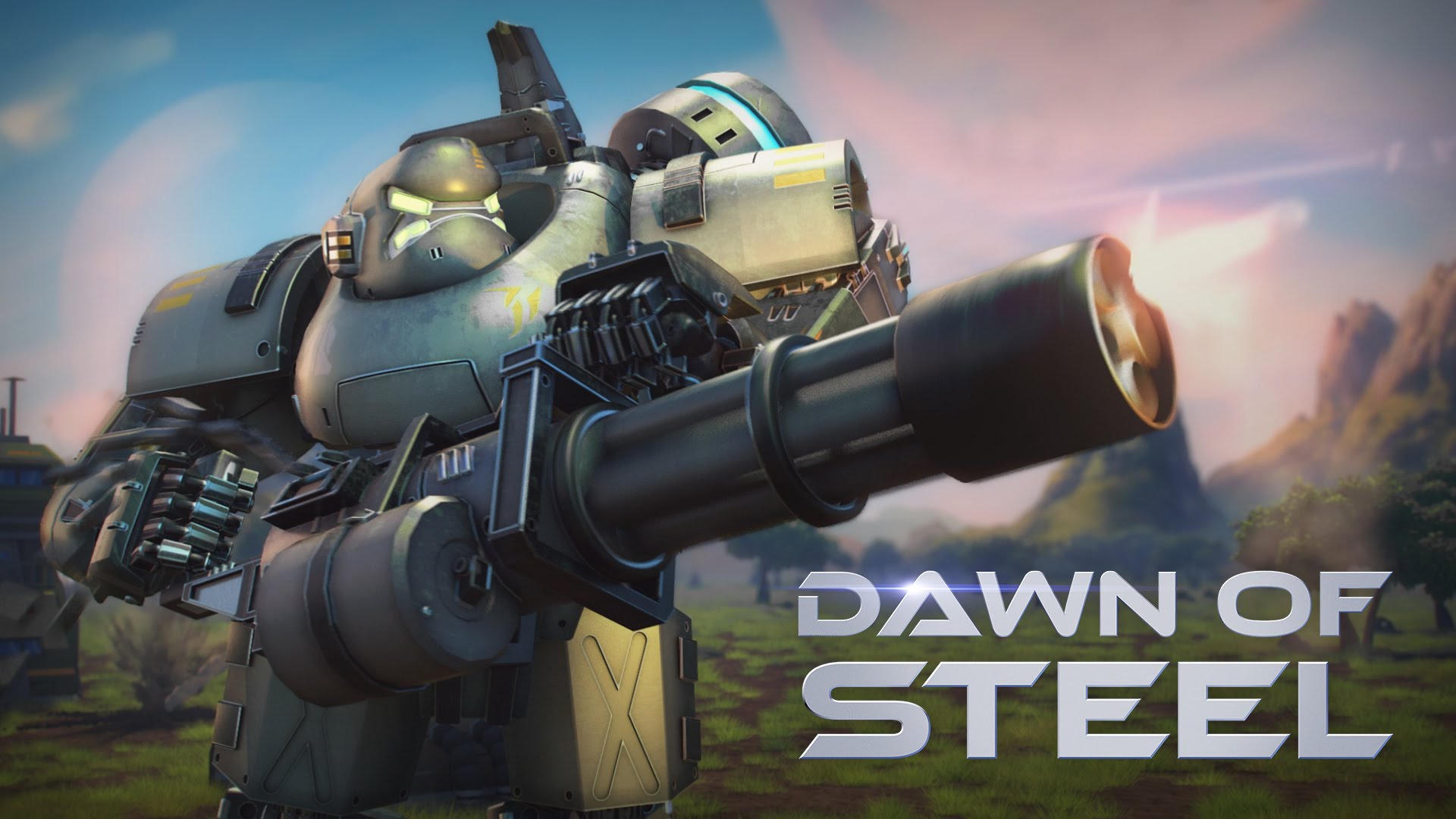 As we reported last year, Flare Games has now brought their iOS Real Time Strategy Game Dawn of Steel to Windows devices. You can now download this game for free from Windows Store.
Game Description:
CONTROL Powerful Mechanized Walkers to RAID the enemy bases in the RACE FOR DOMINANCE over the planet Leviathan! Download for FREE and TAKE COMMAND in Dawn of Steel NOW!
Command a powerful force of mechanized walkers and crush enemy bases in Dawn of Steel, an action-packed real-time strategy game. Your combat skills alone determine the outcome of the battle. Establish your base and defend it with all your might against attacks from other players.

Use direct controls to command your units during combat, and organize your defenses to best exploit the enemy's weaknesses. Intuitive swipe commands let you unleash powerful attacks from your Rigs with a flick of your finger. Dawn of Steel is the highly awaited first game from hot game studio Superweapon, a small team of veteran Command & Conquer developers.

The race to conquer the planet Leviathan and mine the mysterious energy source Plasma is on! Take control of immensely powerful mechanized walkers called Rigs as you raid enemy bases, and claim their resources as your own. Gain the upper hand by customizing and upgrading your forces to suit your own style of play. Expand your control over the planet, as you unlock new territories to conquer.
Features:
• A gorgeous world with stunning FX rendered in full 3D
• Fine-tune your attacks with direct unit control
• Intuitive swipe mechanics for devastating special attacks
• Four powerful Rigs with wholly unique abilities
• Hundreds of different customization options
• Unlock and conquer new territories across a dynamic world
• Build the perfect base, balance your defenses, and crush your opponents
Find the download link below.