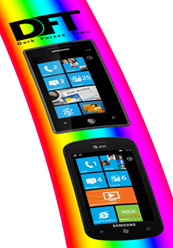 Cotulla has announced a fully unlocked ROM for the Samsung Omnia 7 and Samsung Focus v1.3 and 1.4.
The DFT ROMs have so far been confined to HTC handsets.
A fully unlocked ROM allows the installation of native software, such as the Windows Mobile Opera 10 browser.
Cotulla warns this release may have some issues with USB and that Over the Air updates should not be installed, as it may overwrite the new boot loader. The ROM is however the latest version of the OS, 8107.
Read more about the ROM, which will likely invalidate your warranty, at XDA-Developers here.