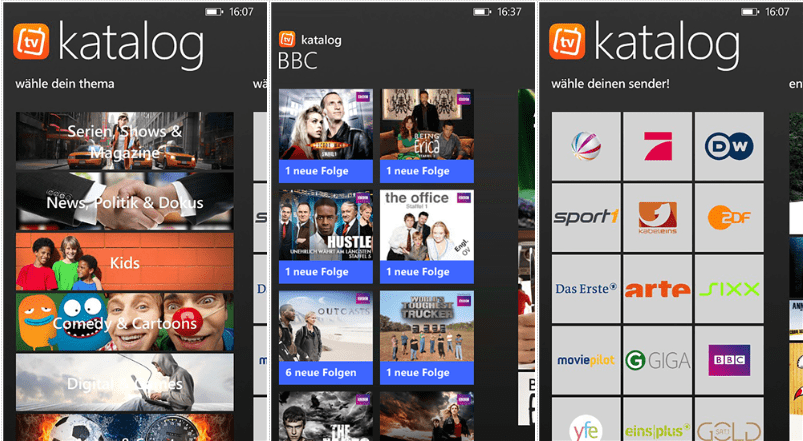 The DailyMe.de TV app has been updated in the Windows Phone Store.
The TV app is unique in not working via streaming but rather downloading programming directly to your device over 3G or WIFI, allowing users to pre-load their device on WIFI every night and have fresh content daily.
The app features content from ARD, ZDF, BBC, ProSieben, SAT.1, kabel eins, sixx, SPORT1, ARTE, GIGA, MDR and many more, is free of charge and since it does not use a lot of mobile data also cheap to run.
In addition to the usual bug fixes and performance improvements, the latest update adds new content such as more films from the BBC and ProSiebenSat.1 programmes.
German readers can download the app from the Windows Phone Store here, and UK readers can wonder why German readers can download BBC programs to their Windows Phones for off-line viewing and we can not.