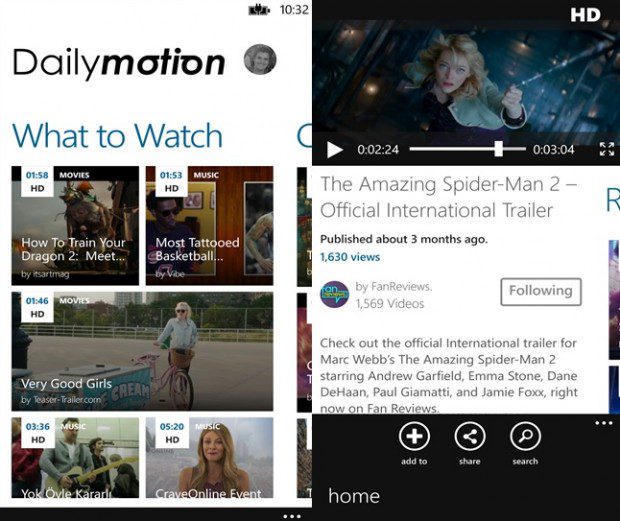 The official Dailymotion app has been updated to version 3.0.02.
The app, which was recently upgraded to version 3 with a new  clean design and improved user experience, has mainly picked up bug fixes in this update.
The app otherwise features:
• Watch popular videos in News, Music, Cinema, TV…
• Discover new amazing videos every day
• Search among more than 40 millions videos
• Follow the channels you like


• Access your own videos, playlists and favorites
• Find and browse all your favorite channels
• Enjoy a stunning fullscreen experience in High Definition
• Capture and upload your videos
• Share videos you like via Facebook, Twitter, e-mail and SMS
The app is free and can be found in the Windows Phone Store here and is available for both WP7 and WP8.