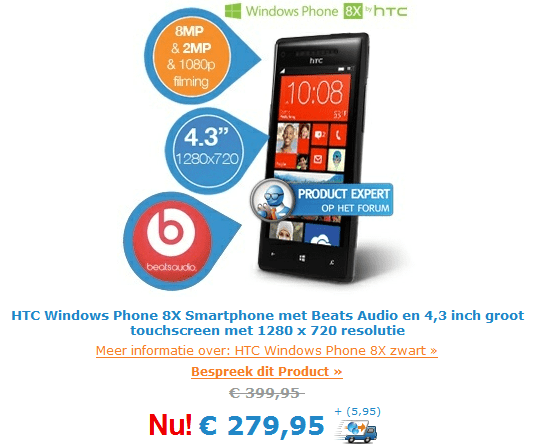 We have seen the HTC 8X on offer all over the world, but rarely have the great deals been available to European users.
Today is our lucky day however, as the Beats AUdio enabled HD-screened Windows Phone 8 handset is retailing for only 279.99 Euro ($367).
The great offer is only for today however, so snap one up at iBood.com here.
Thanks Jens for the tip.