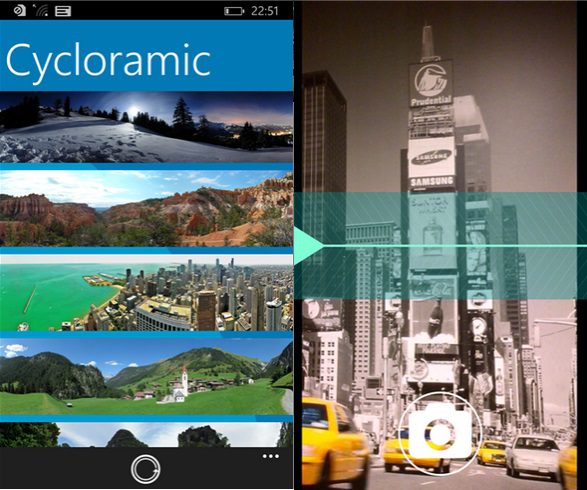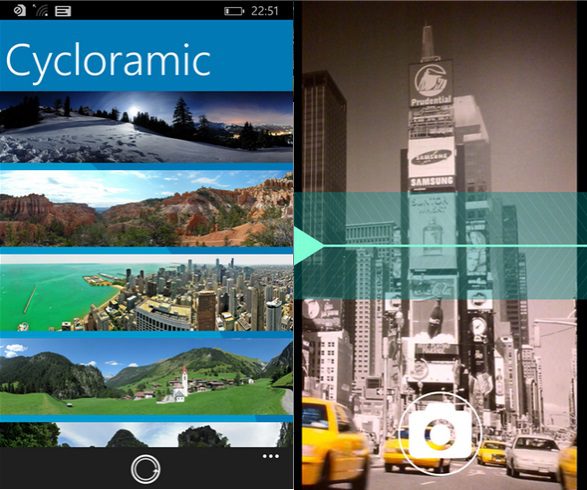 Taking a panorama on a Lumia device is not easy and intuitive as we have seen on iOS and Android devices. Cycloramic is a popular panorama app on iOS platform which allows you to take panorama with ease. Just follow the guided system to take the perfect panorama photo every time. In addition to taking panoramas, you can edit them within the app too. The current version in Windows Phone Store has lots of bugs and the developer is expected to release an update to fix the issues soon.
Warning: This app may crash your camera on your device, after which you need to restart the device to use the camera again. This happened to me when I tried it on Lumia 920 running Windows Phone 8.1 developer preview. However, it worked fine when I tried on Verizon Lumia Icon.
Download it here from Windows Phone Store for free.
via: @TheRomit