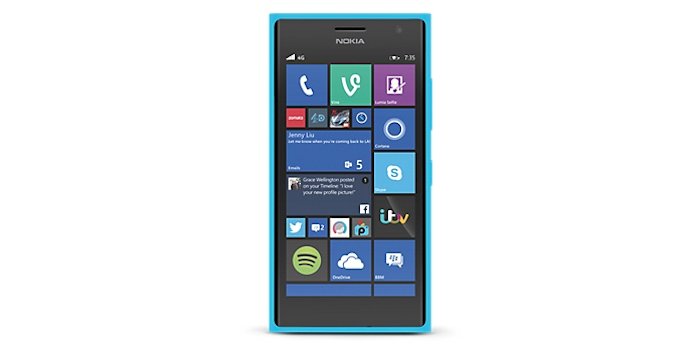 If you have found the colour selection of the Nokia Lumia 735 a bit too garish for your taste, and hanker back to the old Nokia Cyan, it seems Carphone Warehouse is where you need to go.
NokNok.tv reports that the Cyan Nokia Lumia 735 will be exclusive to the mobile phone retailer.
The company will also be offering the usual black, green, and orange models.
Carphone Warehouse is offering the  Nokia Lumia 735 for  £14.50 per month on a 24 month Vodafone contract, which gets you 100 minutes, unlimited texts, and 100MB of 3G data. The device costs a mere £199.95 SIM-free.
See their selection at Carphone Warehouse here.
Thanks DJTonka for the tip.