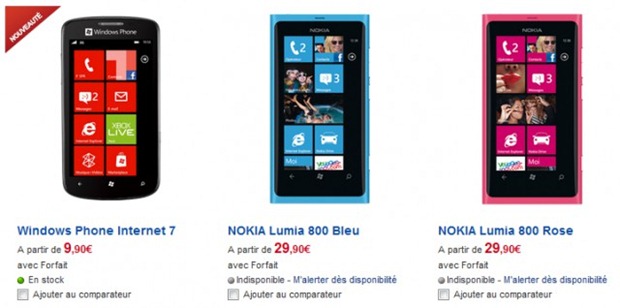 MonWindowsPhone reports that SFR, the French carrier, will soon be making the blue and pink Nokia Lumia 800s available. The handsets have shown up on SFR's website, but are still marked as unavailable.
Having devices in multiple colours is one of the selling points of the Nokia Lumia 800, with most smartphones available only in Black or White, so it would be in Nokia's interest to get the coloured handsets out as soon as possible.
Read more at MonWindowsPhone here.