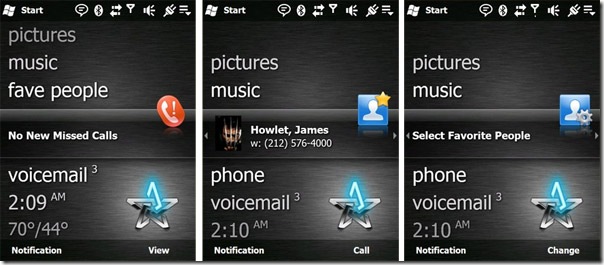 I came across some great news on Long Zheng's Istartedsomething blog. With the Titanium today screen plug-in becoming the main interface of Windows Mobile 6.5, I and I am sure many other old-time users mourned the loss of customizability the lack of custom 3rd party today screen plug-ins this would cause.
It seems those concerns have been misplaced, as the happy hackers at XDA-Developers have been hard at work developing custom Titanium CHome plug-ins which should allow a lot of the added efficiency of having custom 3rd party solutions to work as we expect.
So far there a Fave people photo dialler plug-in and weather forecast plug-in has already been produced, but I am sure most of the great today screen plug-in library can be ported to the new interface without too much trouble.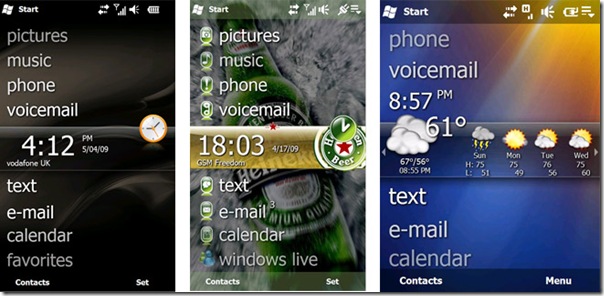 Read more about other forms of customization, including theme's at Long's blog here.