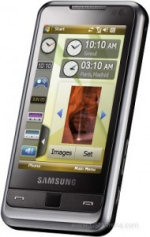 There has been romours of the Samsung Omnia coming to AT&T, and many of us have wondered how AT&T will be able to recoup their investment in the iPhone when selling a smartphone thats head and shoulders above their headline act. The answer now appears to have been revealed – the Samsung Omnia coming to USA will be a crippled vestige of its overseas greatness.
The FCC has, as it often does, spilled the beans. While the phone will retain great features like the 5 megapixel camera, it will lose defining features like 3G, GPSÂ or even WIFI support.
While its clear to me that this Omnia is one I would never buy, scrutinize this FCC filing to decide for yourself.