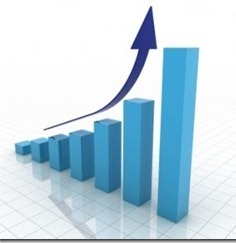 When MIC predicted 80 million Windows Phone handsets will be sold in 2012 we were a bit sceptical, but it seems Credit Suisse has no problem with the prediction, and has a few reasons why they believe Windows Phone 7 will hit 13% market share in 2013.
"We fundamentally believe that Nokia's focus on Windows will allow the company to drive a recovery through 2012 in both its top-line and earnings," writes Credit Suisse analyst Kulbinder Garchahe .
Quoted in Forbes, he reasoned:
"Longer term, we believe that Nokia can command a 13% market share within smartphones driven by Windows Phone platform based on three key factors," he writes. "First, we see sensible and aggressive pricing from the outset with initial Lumia devices priced between €180 to €300 to carriers. Second, we see decent support for Windows ecosystem as confirmed by our recent survey of carriers. Third, we believe that the quality of Windows platform is quite good, which, combined with Nokia's brand, distribution, scale and [intellectual property] should enable it to capture smartphone share making it the third ecosystem behind Android and Apple."
His last point is actually backed up with some market research.  He surveyed 27 key executives at global carriers and found they were "widely supportive" of a Windows Phone/Nokia renaissance.
"We found that 85% of carrier respondents believe that there is a need for a third ecosystem, with 77% noting that it will be Windows Phone/Nokia," he writes. "Our survey also showed that both subsidy and volume share is expected to be markedly higher for Windows Phone over the next 12 months."
So in short – a committed OEM, a good product being sold at low prices and carriers who are willing to sell the phones to carriers.  Does 80 million sound more realistic now?