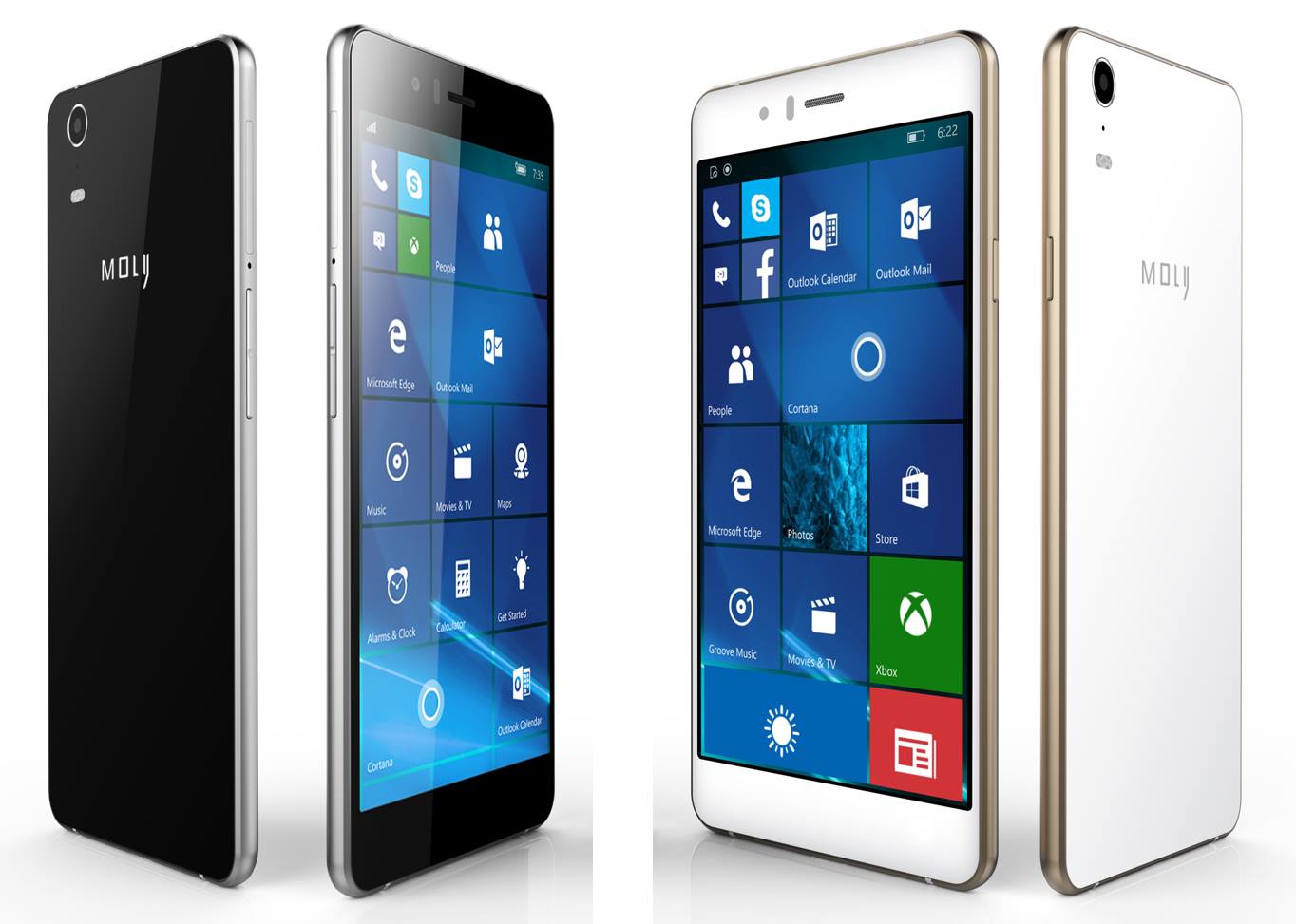 Moly, the creators of the hard to find Moly X1 and the hard to find Moly W6 have debuted yet another Windows Phone – albeit for the low-end.
If you were craving a Windows 10 phone that came with 1GB of RAM and 8GB of internal storage (since there is a dearth of those), Moly's got you covered,
The company has announced their new Moly W which takes aim at Microsoft's premium looking Lumia 650. It features a similarly classy look and even comes in the same black and white colour scheme.
This phone features the following specs;
5 inch 720p HD screen
1 GB RAM
8 GB ROM
7.3 mm thinness
8 mp rear facing camera paired with a 2 mp front facing camera
2250 mAh battery
Snapdragon 210
Moly  intends this phone to compete with the Lumia 650, and while it does in terms of design, the 8GB of internal storage and Snapdragon 210 let it down sharply especially compared to the 650.
Moly's Windows Phones look quite attractive on paper, but they are hard to find in practice and make one wonder what the after sales support would be like.
You can learn more about the phones from the source link below.