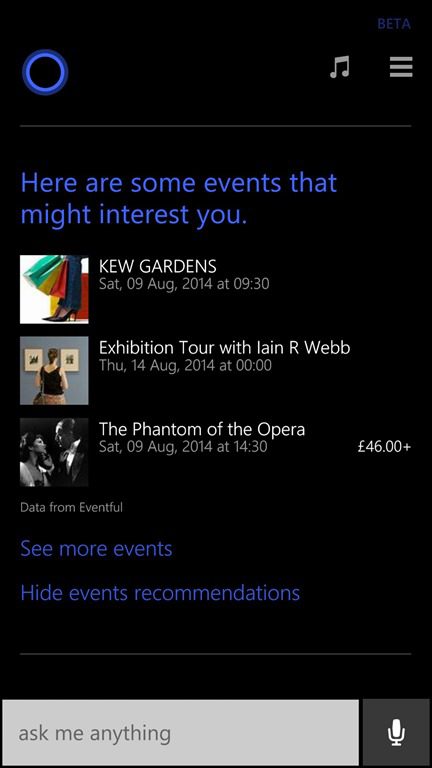 If you choose Best Nearby under the Discover section or Cortana's interest check list, it will now offer you a list of local events sourced from Eventful, a San Diego company which keeps a database of movies, concerts and sports to family fun and nightlife, with millions of local events to choose.
The service has more than 21 million users, which should soon include millions of Windows Phone users.
The service is part of a continuous expansion of Cortana's features, which is making the Windows Phone 8.1 Digital Assistant ever more useful.