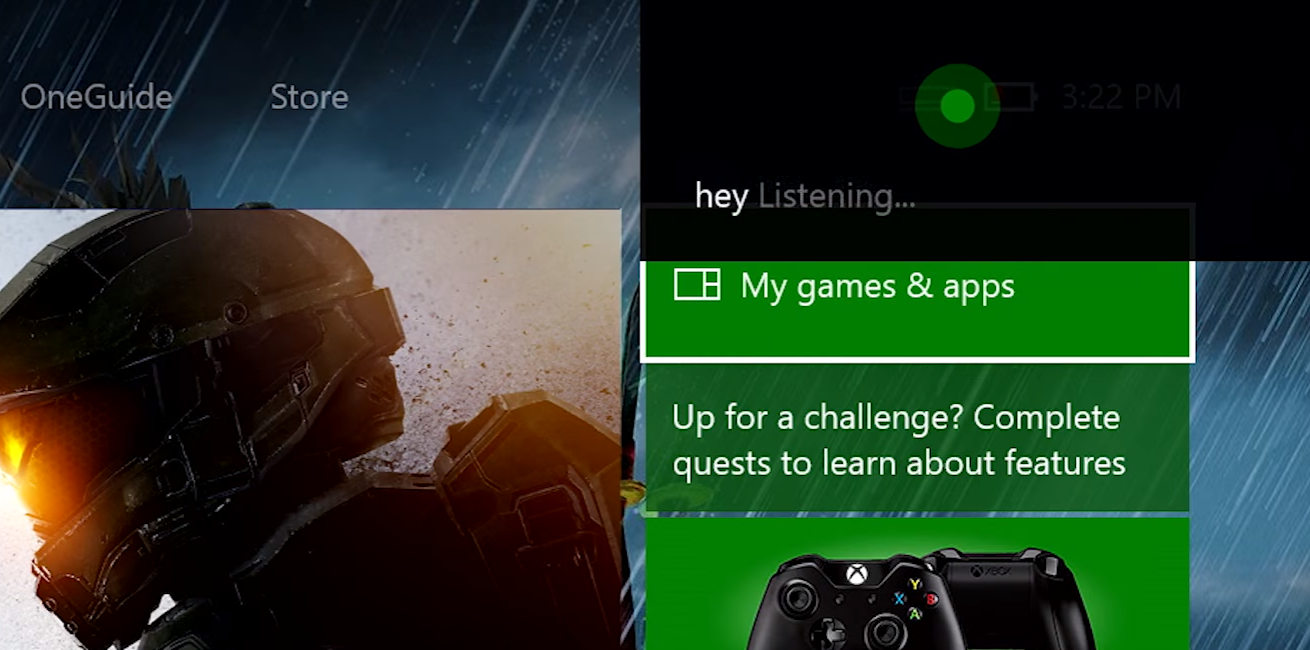 Microsoft today announced a bunch of new features coming to the Xbox One with the Anniversary Update later this summer. The upcoming updates for the Xbox One are all very exciting – however, one of the major new addition is Cortana which preview users will be able to try out today on their Xbox One. With the Anniversary Update, Microsoft is bringing Cortana to the Xbox One which is quite huge. Microsoft stated that Cortana isn't limited to Kinect users  — meaning that it will work with your headset, too. However, we should note that Cortana will only be available to users in the US, UK, France, Italy, Germany and Spain — but, more regions will support Cortana in the near-future.
Cortana is coming to Preview in the U.S., U.K., France, Italy, Germany and Spain first, and gamers can expect the familiar Cortana experience found on other Windows 10 devices. Cortana voice commands on Xbox One will work with both headsets and Kinect. You'll be able to use Cortana to find great new games, see what your friends are up to, start a party, accomplish common tasks, turn on your Xbox One if you're using Kinect, and more. We'll continue to build Cortana features over time and our vision is to use Cortana to help elevate your experience as your personal digital assistant for gaming. Just say "Hey Cortana" or launch the app to get started!
You can know more about the Xbox One Anniversary Update here.