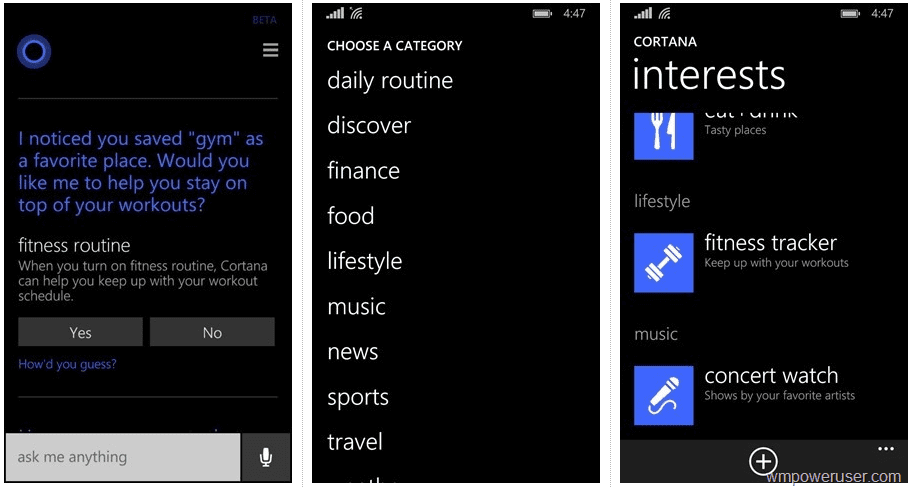 The Cortana team is always working on improving the digital assistant, and is on a two weekly schedule for pushing out updates.
The latest feature is a new Interest for Cortana's notebook.
Under Lifestyle she will now offer to keep track of your work-outs.
We have not been able to test the feature ourselves yet unfortunately, as it does not seem to have rolled out yet to everyone.
Is it in your notebook? Let us know below.
Thanks Sanjeev for the tip and screen shots.