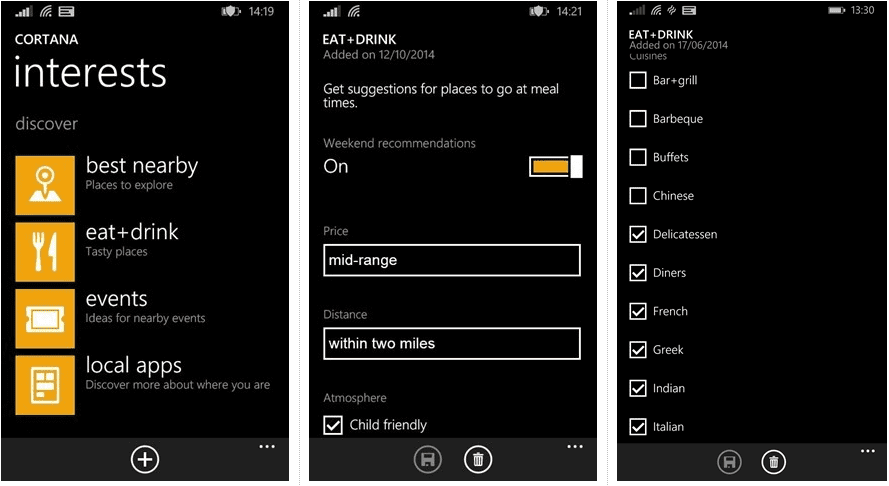 The Cortana team has just added another interest to their Digital Assistant to the international version.
The service will now offer you suggestions of places to eat during your meal times, offering a wide range of cuisine options, and allowing users to set price range and travel distance.
The feature was introduced earlier in the year, but was only available in USA.  It now appears to be available in UK and possible other regions.
Due to the nature of Microsoft's Cortana service, which is largely server based, Microsoft is able to regularly update the digital assistant with new features without having to update any software on the handset.
Have our readers noticed any other new features? Let us know below.
Thanks ¡Coffee pls! for the tip.