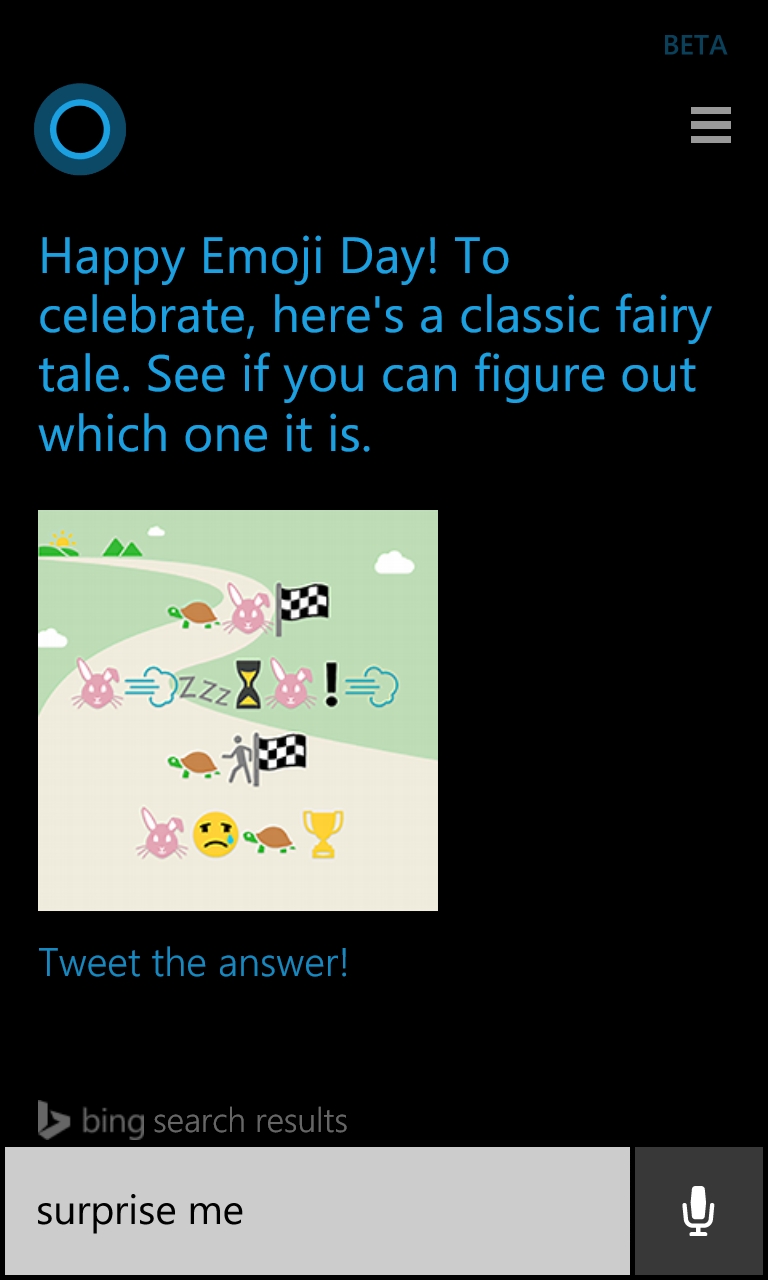 To celebrate World Emoji Day, Microsoft's digital personal assistant Cortana is presenting a classic fairy tale using emojis. Ask "Surprise Me" to Cortana to check out this new experience. You can also tweet out the answer to others.
World Emoji Day is celebrated on July 17 because it's an actual date shown on a popular calendar emoji. Most calendar emojis use a generic image, with no clear month or date.
You can also explore various emojis available on different mobile platforms on Bing. Click here to explore Emojis on Bing.