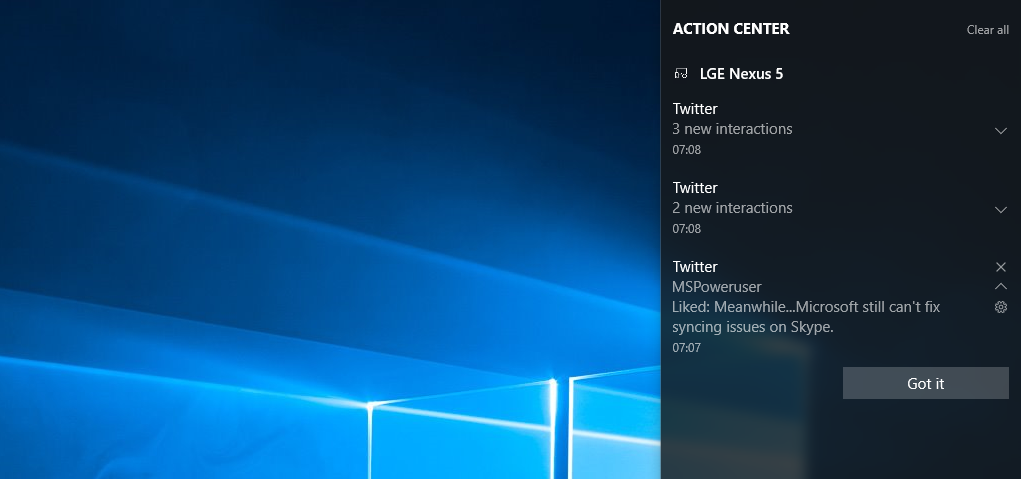 Back at Build 2016, Microsoft announced a huge feature for Windows 10: notification syncing for Android and Windows 10 Mobile smartphones. If you are an Android user, you will be glad to know that notification syncing is now available for Android via Cortana. With Cortana on Android, you can enable all the notifications from your Android smartphone to show up on your Windows 10 PC. The feature isn't available in the public release of Windows 10 (aka Version 1511) – however, if you are an Insider running the latest build of Windows 10 (build 14342), you will be able to try out the feature.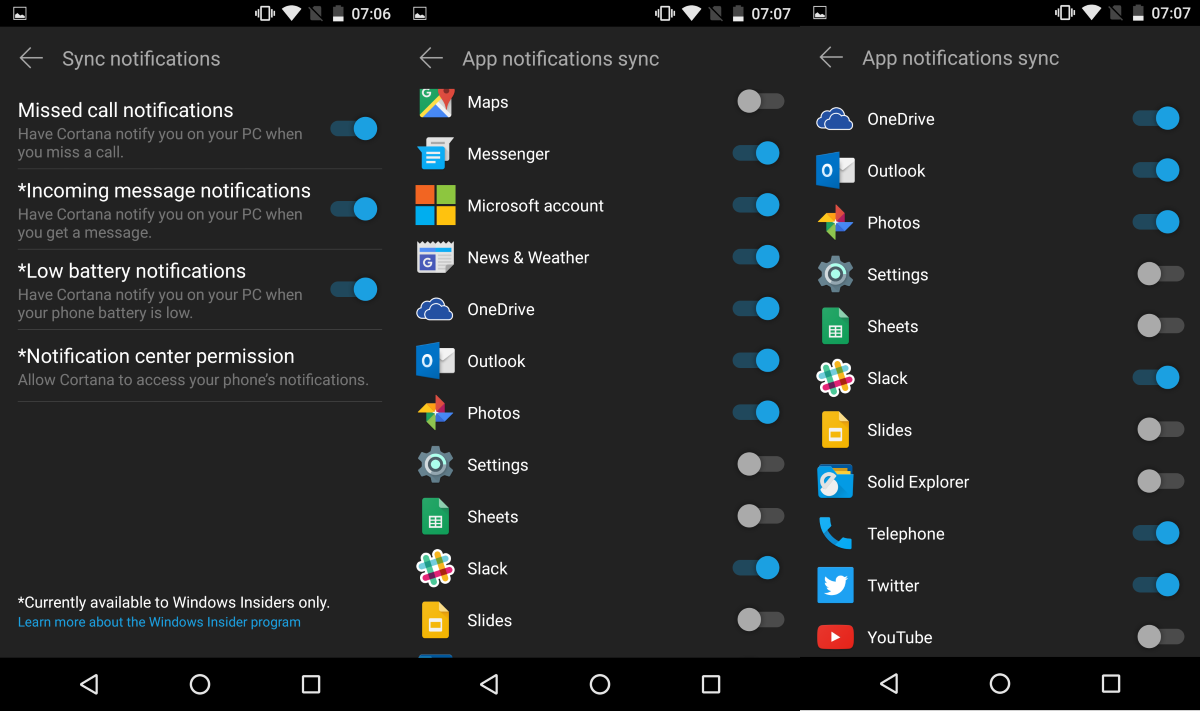 Of course, you will need the latest version of Cortana on your Android phone for this to work. Once you have Cortana setup on your Android phone, you will need to head over to the settings to enable and configure the feature. It is worth noting that you can enable notification syncing for specific apps, which is definitely a really nice feature. Once enabled, you should be able to see all the notifications from your Android phone (with Android Lollipop or higher) on your Windows 10 PC. Keep in mind that you will need to have the same Microsoft Account connected to your Windows 10 PC and Cortana on Android for this to work.
In our own testing, notification syncing worked very smoothly, and the notifications showed up a few seconds after it showed up on our Android smartphone (the Nexus 5). The notification syncing doesn't sync the action buttons for the notifications, which is something that will hopefully come in the near future.
As for Windows 10 Mobile, this feature should be available sometime very soon and we will let you know once that happens. Until then, if you want to try out notification syncing between your Android phone and your Windows 10 PC, head over to this link and grab Cortana from the Play Store.