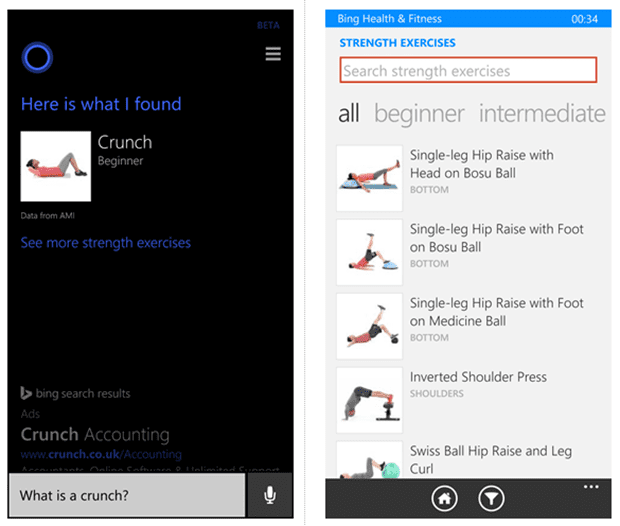 Microsoft has added some new features to Cortana, the Windows Phone 8.1 Digital Assistant.
The service will now be able to give you health and fitness advice, integrated with the Bing Health and Fitness app.
Examples include asking What is a crunch? being shown an example of the exercise, and then being offered other strength exercises, which open in the health and fitness app.
Microsoft has listed other relatively new features of Cortana, most of which have been covered earlier, on their Cortana micro-site here.