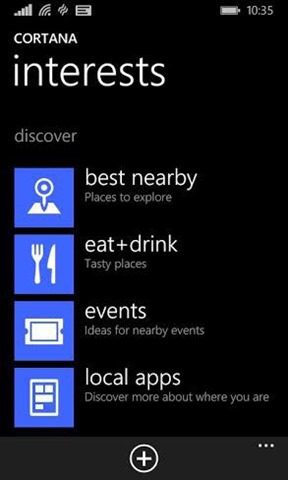 We reported last night of a new addition to Cortana's interest check list, Best Nearby, which will highlight the best locations nearby as judged by FourSquare's location database.
Another new feature has also popped up overnight, called Local Apps.
Local Apps are apps for events which are available for nearby events or attractions e.g for your theme park or shopping mall.
The features do not appear to have rolled out to regular users yet, with most handsets not showing the new items in Cortana's Discovery interest checklist.
Via NPU.