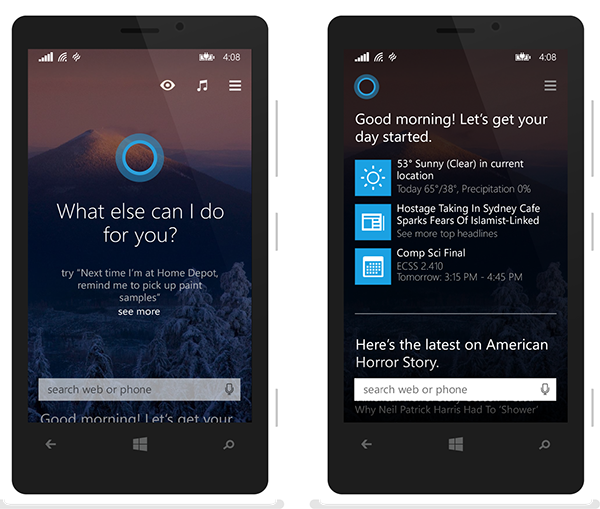 Designer James Bartlett writes:
"I've always loved the Bing image of the day in Windows Phone 8.0, and I was disappointed when it was removed for Cortana. So, I decided to mock up what it would look like if Cortana implemented Bing's daily wallpaper.
Additionally, I added in a Bing Vision icon since it just seems odd that it's missing, and updated the Microphone to match iconography in recent builds of Windows 10, as I suspect Metro might be getting a refresh."
I think our readers would agree these are all additions which we approve off, particular the wall paper and bringing back Bing Vision, if only to scan QRcodes.
Our readers can see more of James's vision at Behance here.