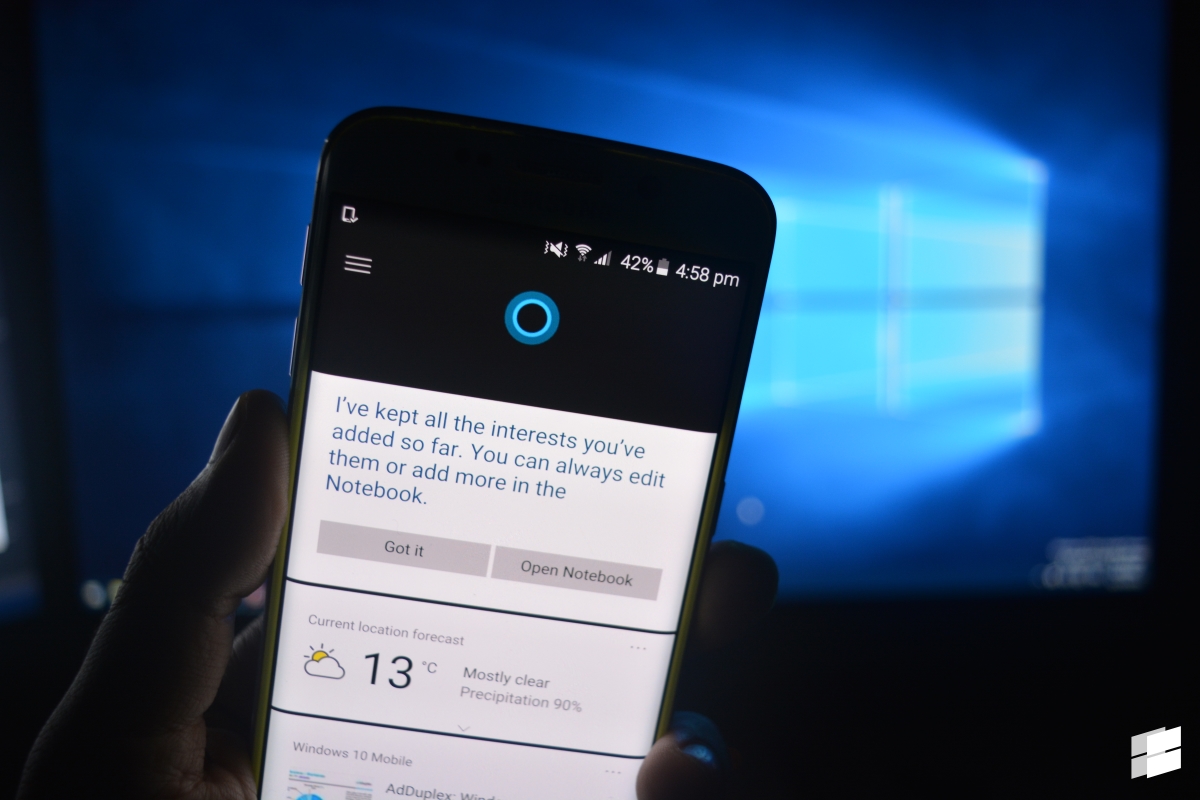 Microsoft's Cortana is finally making its way to India on Android with the latest Cyanogen Update to the OnePlus One.
While Cortana has long since bee available on iOS and Android and has been available in India on Windows based devices, this is the first time that Cortana is officially being launched in India on Android to the delight of Microsoft fans on Cyanogen.
To get Cortana you'll have to be prepped for an OTA Wifi update yo your OnePlus One and download and install the update. Once set up, you;ll be able to use Cortana localised for India on your OnePlus device, as well as take advantage of the Cortana Mods Microsoft and OnePlus have worked to create for this device.
Cyanogen highlights the Cortana Mod for the Camera and Lockscreen, which allow you to make use of your voice via "Hey Cortana" to take a selfie on your device hands-free.You can also initiate voice searches from the lock screen, just like native Windows 10 devices offer.
The other features Cortana offer on Cyanogen OS include an alarms feature – allowing it to set and display alarms, support for Quiet Mode – a mode akin to Quiet Hours on Windows where the device mutes all notifications and routes calls to voicemail, and finally the ability to control your  phone by voice including powering it off and turning off mobile data.
On the Windows 10 Anniversary Update, Cortana becomes a more useful tool for OnePlus users – offering notification sync and quick reply across the two most popular ecosystems for mobile and PC respectively. As far as partnerships go, Microsoft and Cyanogen seem to be working well together.
Find out more from the source link below.