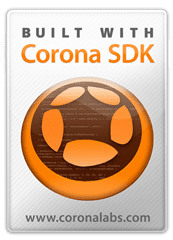 Corona SDK is a tool which allows developers to easily create cross-platform 2D apps and is used by more than 300,000 developers worldwide.
Corona Labs has now announced coming support for Windows Phone and Windows 8.
The tool allows maximum code re-use, allowing developers to code 10x faster, and decreasing time to market and increasing iteration speed.
Matthias Schindler, CTO of flaregames notes, "Corona SDK makes it extremely easy to publish for iOS and Android with a single code base. By supporting Windows, Corona Labs will make it even easier for us to maximize our apps' reach and success."
"We continue to see strong growth within the Windows app ecosystem, thanks in part to contributions from companies like Corona Labs," says Todd Brix, general manager, Windows Apps and Store, Microsoft Corp. "Corona's platform has attracted a large number of successful developers who will be able to easily extend their apps into the Windows ecosystem."
"Windows Phone 8 and Windows 8 have proven to be great platforms for developers, and their growing user base presents a large opportunity," says David Rangel, COO, Corona Labs. "We look forward to working with Microsoft, empowering Corona developers to build apps for Windows devices and reaching an even broader audience for their apps and games."
Beta support for Windows Phone 8 will be available in the first quarter of 2014, followed by full support for Windows Phone 8 and Windows 8.
Read more at Corona Labs here