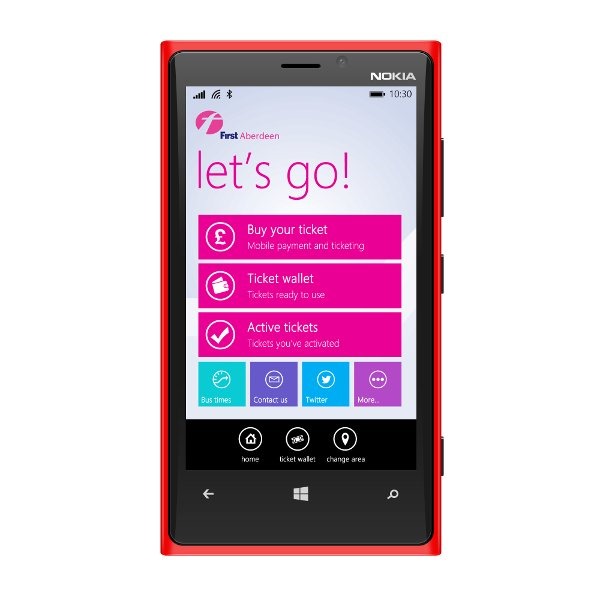 Corethree, the leader in m-ticketing solutions and innovators in mobile technology has signed an agreement with Microsoft to bring the Corethree m-ticket applications to Windows Phone.
The application experience will be similar to the versions currently available but with some exclusive Windows features to be announced shortly. The UX is built around the very distinctive visual design language of the Windows platform and will, in time, feature some exclusive customisation to make the end user experience as smooth and efficient as possible.
The agreement comes as Corethree applications hit £2.1m in m-ticket sales per month from a user base of half a million. Thanks to a raft of high profile m-payment partnerships all applications now include multiple payment options; credit card, Barclays Pingit, direct to carrier billing via Boku and most recently PayPal. With the addition of Windows Corethree apps are now available on all smartphones.
Ashley Murdoch, CEO Corethree says:
"Working with Microsoft is an extremely significant step for our business. Our apps are being used every single day by people choosing a quicker, secure and more efficient way to book and pay for travel and now this will extend to Windows Phone users. Our operator clients are excited about being able to extend their m-ticket offers to a wider audience. It's a tremendously exciting time to be working on these kinds of solutions – we're delighted to have the support of Microsoft to explore Windows' full potential."
Corethree is committed to helping its clients use mobile technology to increase sales, improve customer service and become more efficient. From now on companies that use its solutions, including First Group, Go Ahead and Translink will be able to make their apps available in the Windows Store.
In the past 6 months Corethree solutions have processed over 2,000,000 bus tickets, equivalent to around £12,000,000 of revenue for its clients, and these numbers continue to show excellent growth. The company is extending its offer rapidly through milestone partnerships with Boku and PayPal. Making its applications available on the Windows platform is another move to give more people access to its award winning m-ticket solutions.