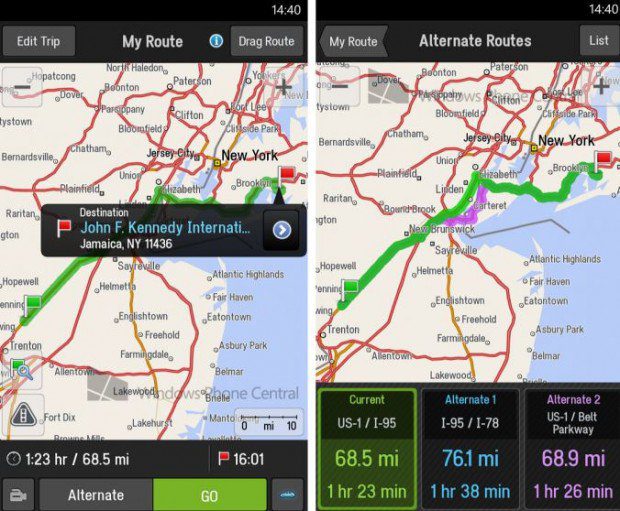 CoPilot GPS app for Windows Phone devices allows you to plan and explore with free offline maps, route planning and directions. This app was today updated to v 9.6.2.705 in Store. This includes updates to several maps and new features like ActiveRoutes.
New Features:
• FREE North America & Europe map update with the latest, most accurate maps
• New ActiveRoutes™*calculates the best route to your destination based on actual road speeds at the time of day
• Time settings added CommuteMe™ feature
• Map of India now available
• Enhanced Motion Lock functionality
You can upgrade to full in-car navigation features via in-app purchase and enjoy unlimited use of turn-by-turn guidance with voice instructions, 3D maps, speed limit warnings, ClearTurn™ display, lane indicator arrows and more.
Download it here from Windows Phone Store.