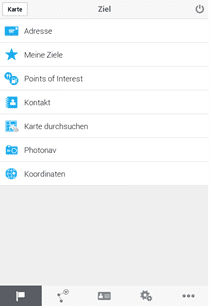 On their blog CoPilot announced version 9.5 of their well-regarded software.
The app now features:
Motionlock, which will lock the UI when you drive over a certain speed to ensure distract-free driving. This setting is optional.
A new flat design, more in keeping with iOS 7 (and therefore Windows Phone also). This is also optional.
Improved in-app search to more easily find places near a target
The numbers of highway onramps are now displayed on the map in order to provide you a better orientation
New App Icon
Two striking new map styles
Android NavGate HUD connection (in-app purchase – only available in Europe)
And finally, a lot of improvements and bug fixes which we owe to your feedback.
CoPilot is also dropping the Live moniker from the name.
Version 9.5 of the app is already available for Android, and will hit iOS and Windows Phone shortly.