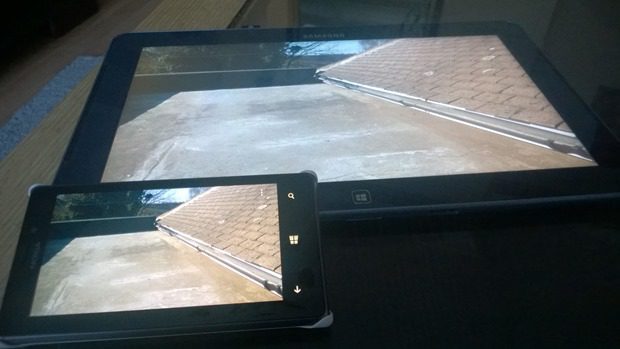 It's a slow news Sunday, which leaves time to retell a cool story which just happened this morning.
Taking advantage of a break in the UK winter rains for a few days I had a work man make some repairs to my roof, which is two stories high. Of course he wanted to show me his work, both before and after.
This involved him clambering up some rather tall ladders, which I was not very keen on. It turns out the solution is already built into our phones, in the form of SkyDrive/OneDrive.
I gave him one of my Windows Phones to take pictures, which he found pretty easy to use due to the camera button, and could then see in near real time what he was doing on the roof as the pictures streamed to my Samsung AtivPC tablet in the living room.
When he came down we were able to review the work on the large screen of the tablet, and he was rather amazed to see I already had the pictures he had just taken a minute ago.
I am sure other platforms have similar functionality, but I think Windows Phone/Windows 8 surfaces it much better.
Do our readers have similar stories to share? Let us know below.