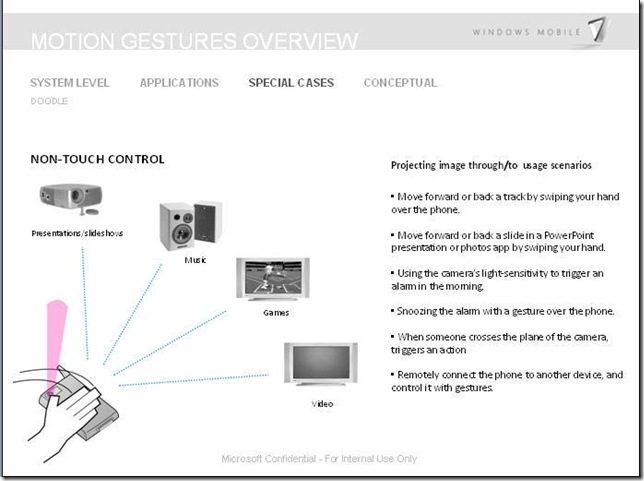 Jaxbot has created a cool application inspired by the Windows Mobile 7 gesture control system leaked a while ago.
Using the g-sensor and ambient light sensor, he is able to detect a hand waved over the screen, and use this either to answer the phone or ignore the call.
While the application works OK in good light where contrast is good, it is less effective in low light, but does include a sensitivity slider to address this issue.
The app also includes other features such as autolock when dark, shake to save a screen shot and turn to unlock.
We have tested the app on the HTC HD2, and it works reasonably well. If we could make one suggestion to the developer however it is to automatically activate the speaker phone when the phone is answered this way unless its connected to a bluetooth headset or car kit, making the whole process completely touch-free.
The cab can be downloaded here, and the app followed on this xda-dev thread here.