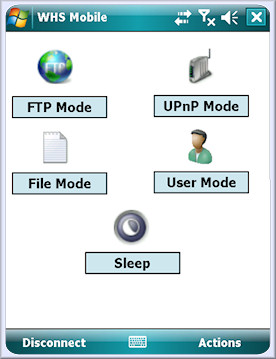 Windows Home Server is an interesting Microsoft platform for connecting and managing your home network. Most people do not think they have a home network, but as soon as you have 2 laptops and a WIFI router you are most of the way there already.
We Got Served, a website dedicated to this niche, has published a tool for administering your Windows Home Server from your Windows Mobile smartphone.
WHS Mobile can:
Control FTP Manager.
Managing users.
Managing shares.
Put the server to sleep.
Manage UuPnP mode
… and a lot more.
Read more about this application and find a download link at Wegotserved.com