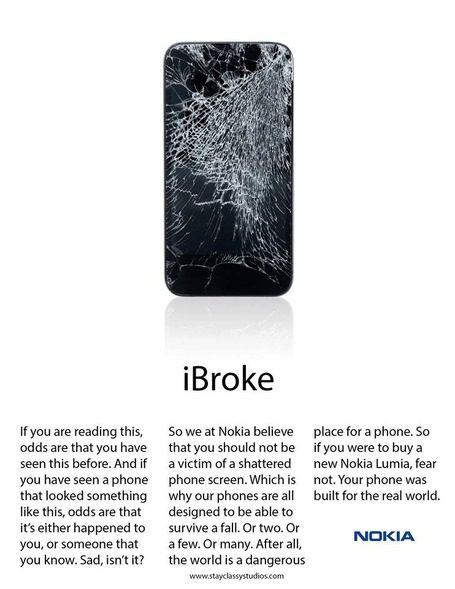 Richard Persaud, who previously made that remixed Surface commercial is at it again, re-imagining a marketing campaign for Nokia Lumia handsets targeted directly at the most vulnerable player in the market, Apple.
Both Microsoft and Nokia have both recently increased their direct comparison marketing, targeting handsets like the iPhone 5 and Galaxy S3 in terms of camera quality for example, but their campaign have not really addressed the image of the brands.
RIchard's concept ads do just that, showing off the iPhone as fragile, stale and staid, and directly offers the Lumia brand as an alternative.
See the rest of his creations after the break.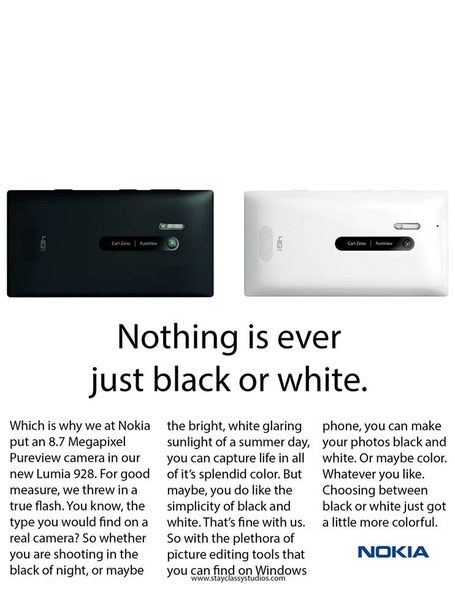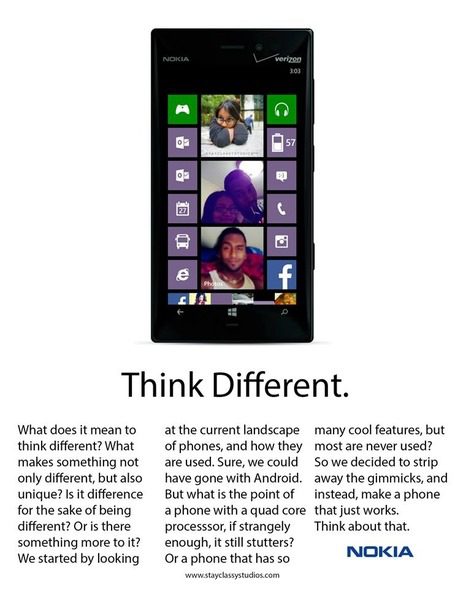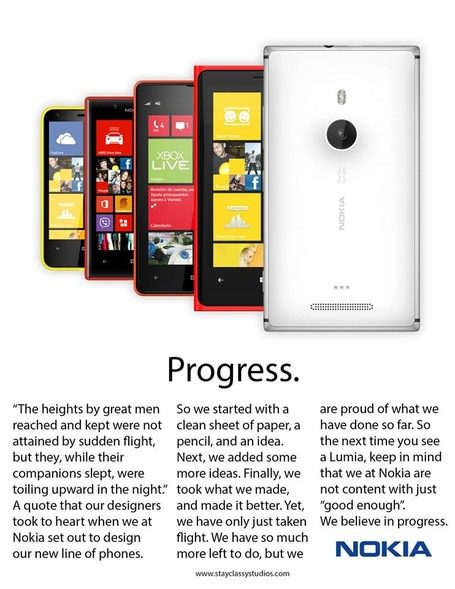 What do our readers think? Let us know below.