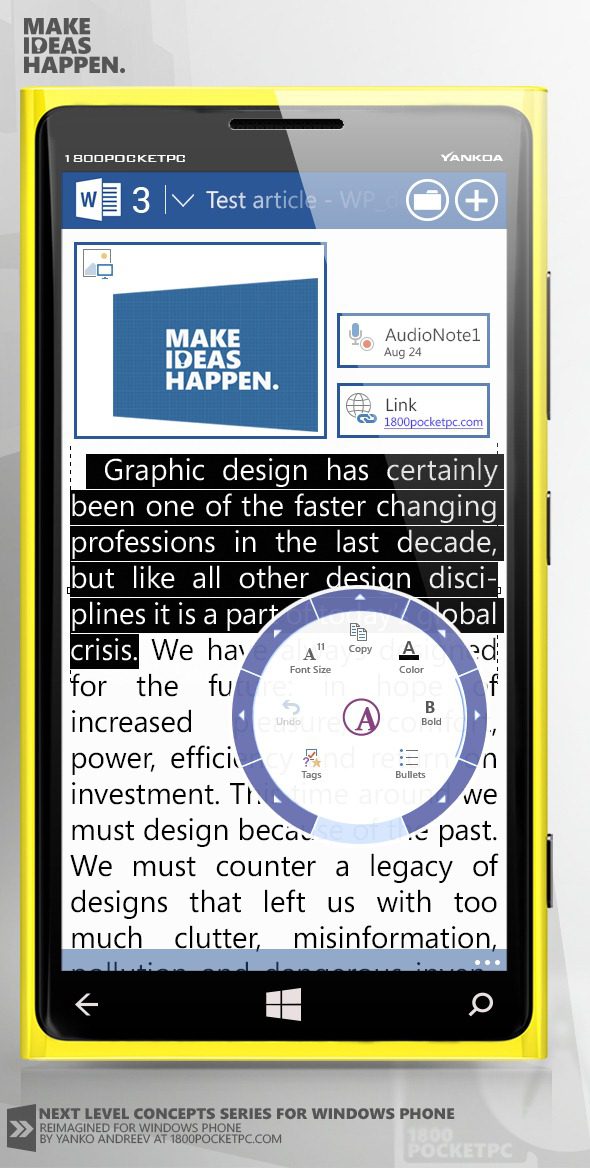 I think our readers will agree that while Office Mobile is pretty good at opening documents, when it comes to actually creating documents its about as powerful as WordPad.
Yanko Andeev from 1800Pocketpc.com have created this amazing concept of what an actual Office Suite designed to create full-fledged documents on the move would look like.
The concept breaks several Windows Phone design paradigms, but allows several documents to be opened at the same time to make sharing information easy, and even to copy and paste from a browser easily via a new visual clipboard.
See 1800pocketpc for a slide by slide explanation of each image.
Do our readers wish Office Mobile looked a bit more like this, or are you satisfied with the simple text editor we have now? Let us know below.