The Mobile Summit Mexico has released an infographic about the mobile market in Mexico.
The data reveals 37% or about 38 million Mexican phone users had smartphones, though most did not have data plans, only using WIFI.
Phones were also heavily used for video, but what would be of most interest to Windows Phone users is that Windows Phone was confirmed by Comscore to be the second largest OS in terms of both sales and ownership, behind Android, but ahead of Blackberry and iOS.
The data comes from Comscore's June survey and confirms similar data from Kantar.
See the full infographic in Spanish after the break.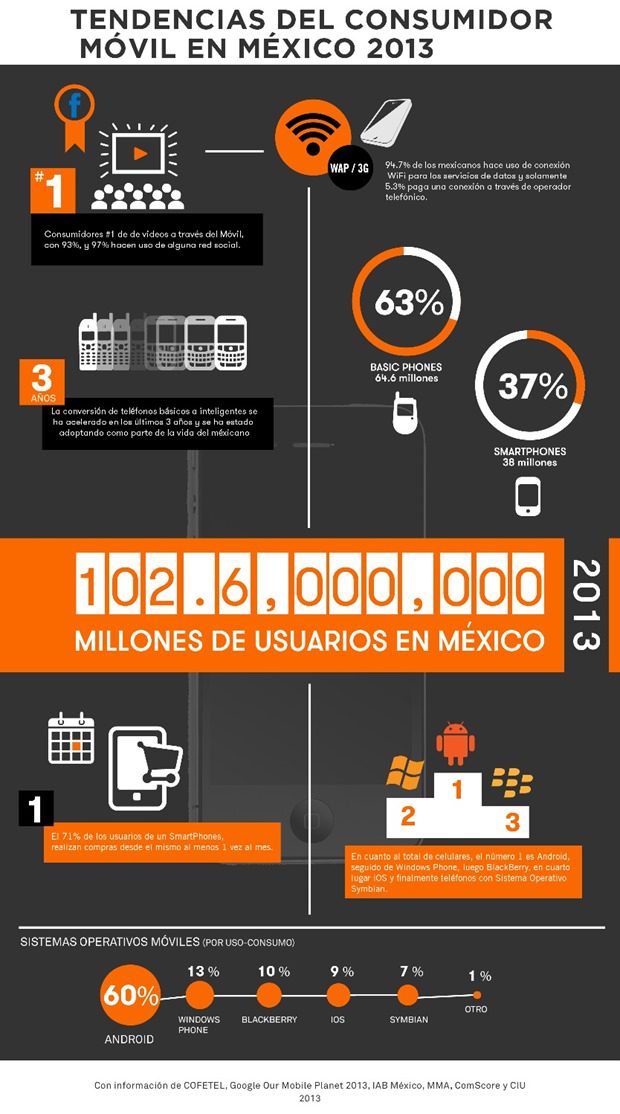 Read more at Technodiva.com