Comscore has released some market share numbers for USA for the 3 months ending January 2016.
The numbers reveal 2.7% of US smartphone users used Windows Phone, down from 2.9%in the 3 months ending December 2015, but the same as October 2015.
With 198.5 million Americans using smartphones, that leaves Microsoft with 5.36 million Windows Phone users in the region, slightly down from 5.47 million in November 2015 but probably within Comscore's margin of error.
See the full table below: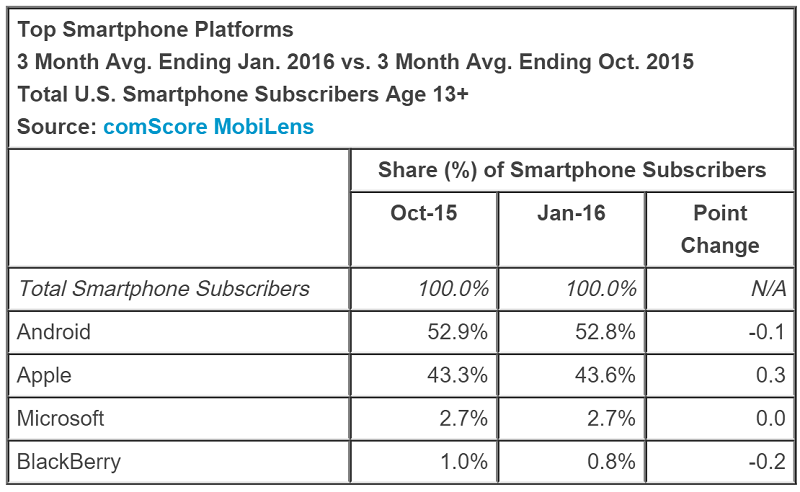 Comscore's full report can be read here.