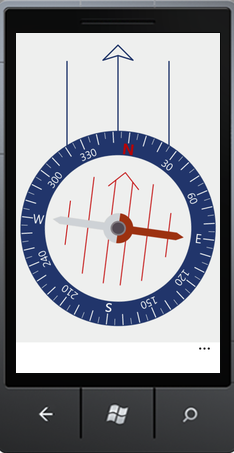 Compass Expert is the only Windows Phone compass that is designed to look and work like a real baseplate compass. Use it for hiking, backpacking, orienteering, scouting, and camping.
Features:
Uses the compass available in Mango
Set the compass dial and rotate the baseplate until the needle is in the house.
See the declination for your current location.
Understand important concepts by reading the included guide.
Works while in airplane mode and with GPS disabled.
Compass Expert costs $1.99,  has a free trial and can be downloaded in Marketplace here.
Read more about the app at App.net here.