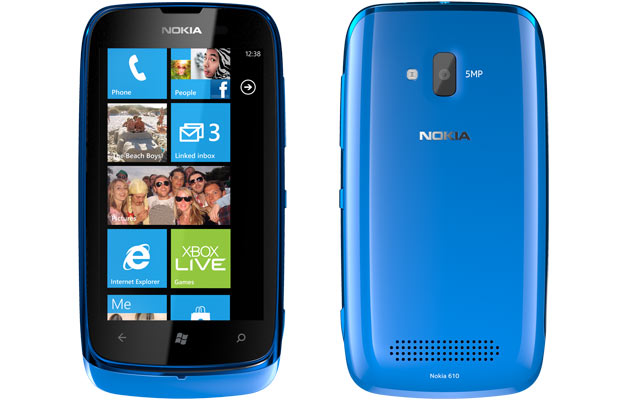 Nokia clearly expects to hit massive (for Windows Phone) volume with the Nokia Lumia 610.  The Chinese-language Economic Daily News (EDN) reports (via Digitimes) that Compal, the ODM for the handset, expects to ship four million smartphones in the second quarter of 2012, with Nokia's Lumia 610 accounting for the bulk of the shipments, giving the company a 5 year record for monthly revenue.
The Nokia Lumia 610 is a low-end Windows Phone running Tango with a 3.7 inch WVGA screen, 5 megapixel camera, 800 Mhz processor and 8 GB storage.  It was initially believed to be only aimed at emerging markets, but it is now expected to appear in the Pay as You Go market all over Europe.
According to analysts the highest shipments so far for quarterly Windows Phones were 2.7 million in Q4 2011.  With close to 4 million Lumia 610s shipped alone, one can safely expect Nokia to sell 6-7 million Windows Phones in Q2 2012, a rather dramatic improvement in sales and one which would make a real case for Windows Phone as the real 3rd ecosystem.