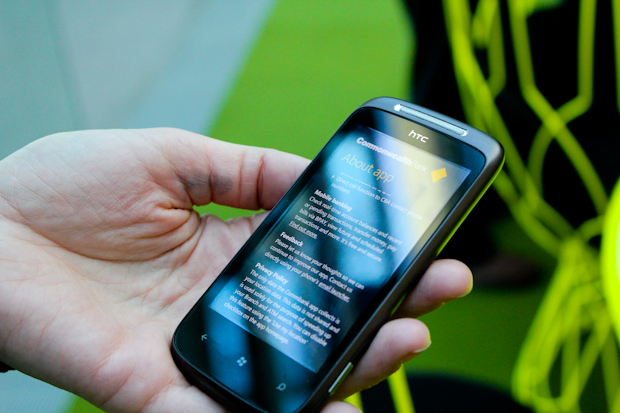 Picture via ZDNet.
In what is likely to become an increasing trend, the Commonwealth Bank of Australia has today rolled out a bevy of mobile apps for iPhone, Android and also Windows Phone 7, but not for Blackberry.
The new mobile banking apps consist of three core functions. The NetBank service allows customers to check transactions, transfer money and pay bills, while the app also includes the CommSec Property Guide (iPhone only) and a new foreign exchange tool kit. The latter allows users to check foreign exchange rates for 33 currencies, and also has calculators for cash rates, Travel Money Card and international money transfers. It allows users to set buying and selling currency alerts, and can track a currency's historical performance over a two year period.
The Commonwealth Bank app also shows you the nearest branch and ATM based on your current GPS location, and includes social media integration with the Bank's Twitter, Facebook and YouTube accounts.
As chief marketing and online officer Andy Lark why the Windows Phone 7 app was released before the Blackberry app:
On our radar, Windows Phone 7 is very small at the moment but we're able to extend our reach by offering another device. We're certainly looking at all devices on our roadmap. The opportunity came up to work with the WP7 guys through our Microsoft partnership, so we rook it. Long-term we want to be device agnostic.
The Windows Phone 7 Marketplace already feature more real applications than the Blackberry App World, where approximately 25% of the "apps" are themes and 1/3 "ebooks".
The new Commonwealth Bank apps can be downloaded now from the iOS App Store, the Google Android Market, while the Windows Phone 7 app will be available in the Windows Marketplace from Thursday 14 July.
Via Lifehacker.com