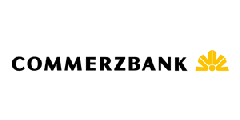 Many banks already confirmed plans to deliver apps for world's third biggest platform but there are still many others who have not announced plan to release yet. One of these banks was the German Commerzbank. Now the German blog stagerbn asked the bank whether they are planning to release something for Microsoft's mobile platform and while their response wasn't entirely positive they did say they are investigating an app, saying:
We are already checking if there will be an windows version of the commerzbanking app as well as a photoTAN app. Please understand that we can not confirm or give any specific date regarding your request.
With a growing number of users and Windows Phone being one of the most secure platforms out there there is no excuse for not developing a banking app for our beloved OS so we are very sure an app will come eventually.