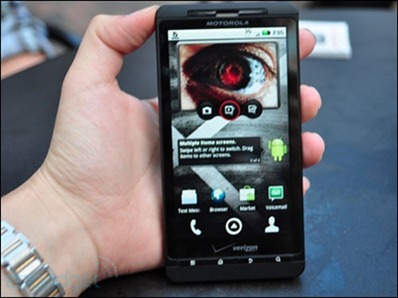 If you read my previous article on the death of innovation in mobile technology, you will notice I spoke of the Droid X as being a copy of the HD2 (or Evo4G, depending how you look at it). Well it seems the copy is finally in my hands and ready to be put against the original. In this upcoming comparisons we I will touch on many aspects of the devices and make sure to be as fair and unbiased as I can be (which I always am). The HD2 has been able to keep its cool next to all these new wave of devices and from what I have experienced so far with the Droid X, this is going to be an easy VS.
Follow me on Twitter @wmperson for my random tweets about the Droid X and my HD2, otherwise lookout for the article that should be coming soon. I will even have a Droid 2 vs LG WP7 prototype (maybe, if not then TP2), if you guys are interest, that could be available sometime soon.
Keep reading WMPU for this and more. And keep in mind "the sequel is never as good as the original".