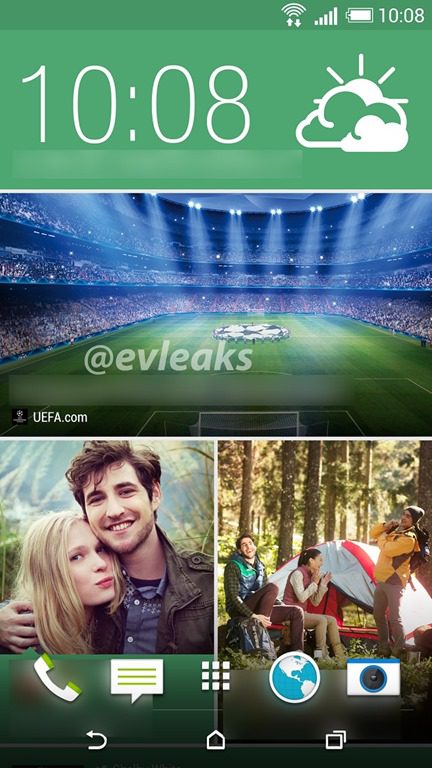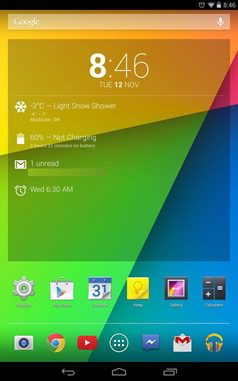 evLeaks has once again leaked a screen shots of a phone with a tile-based user interface, but despite appearances it is not running Windows Phone.
The HTC M8 is HTC's newest Android 4.4 flagship but the screen shot leaked could easily be mistaken for the Windows Phone start screen.
The updated Sense UI appears to be a further refinement of HTC's 2013 Blinkfeed UI, which even then drew a lot from Windows Phone.
On the right we can see what a native Android 4.4 home screen looks like, and its pretty clear why HTC prefers a better looking user interface. While the Metro UI has clearly been very influential we suggest HTC looks somewhere else.