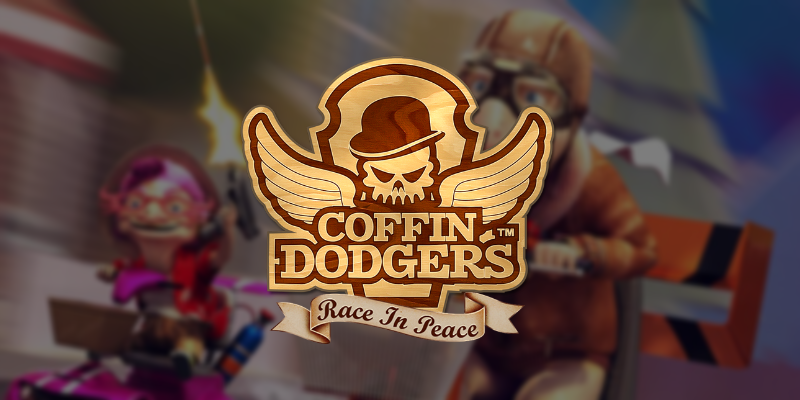 The goofy kart racer Coffin Dodgers has just been released on the Xbox One. Developed by Milky Tea Studios, the game is a kart racing game about a group of quirky seniors who are trying to avoid the grim reaper. Players have to challenge death himself in a variety of races if they want to stay alive.
The game features a single player story mode where you can gain coins, and then use them in your garage to upgrade things. By doing this, it's possible to upgrade your engine parts, weapons, and even get a brand new paint job for your souped up scooters. There's a variety of options to choose from so you can make your vehicle your own.
One of the other main parts of the game is the 13 race championship, where only the top racers survive and stay in the race. There's also a local multiplayer mode where you can race your friends on a variety of tracks. It's what you would expect from a kart racer, and it seems like a good time.
Coffin Dodgers is available for $11.99 (or your regional equivalent) on the Xbox store. If you're a PC gamer, it's also possible to buy the game on Steam.
What do you think of the game? Are you going to buy Coffin Dodgers? Let us know in the comments below!