CNET UK have posted their judgement of the HTC HD2: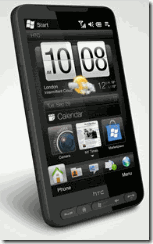 We crown the HTC HD2 heavyweight champion of the Windows Mobile world. Its big capacitive touchscreen, heaps of fantastic features and HTC Sense user interface make it the best Windows Mobile smart phone you can buy. But it's not perfect. The ugly, dated icons of Windows Mobile pop up frequently, it can be confusing to use at times and Windows Marketplace for Mobile is still struggling to get going
If you can live with  WM like I suspect most of us can, it's definitely the best thing out there!
The full review is here.