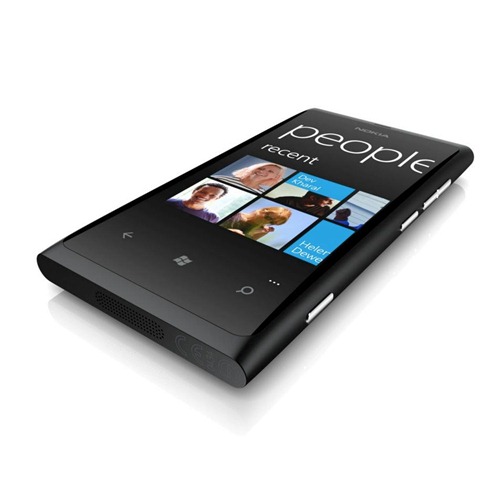 We have seen Windows Phones winning over many journalists in the past. The latest in the list is Rich Trenholm, a CNET UK editor who used Nokia Lumia 800 for a while is now replacing his iPhone and says he don't want to kick it against a wall(iPhone) anymore. Here is the impressions on Windows Phone from him, 
Long live the king

Windows Phone strikes the perfect middle ground between the two. The slick, instantly recognisable and totally intuitive live tile interface is playful without being toylike, knocking Apple's once-revolutionary front end into a cocked hat. And on the other hand, widgets and dynamic live tiles give you the flexibility that marks Android.

It's utterly compelling, and that's why I won't be swapping my Nokia Lumia 800 for an iPhone any time soon.

Nope, Apple will have to do more than nick Android's notification system to tempt me back to that dated interface. No widgets? Pssh. Delving into the menus for simple tasks like killing the Wi-Fi? Whatevs. iTunes? See ya, most definitively would not wanna be ya.

Of course, I'm not saying Windows Phone is perfect. The pool of apps is more like a muddy puddle. It's only the arrival of Spotify in the Marketplace that has triggered this damascene conversion in your humble correspondent, as that's the first app I download on any new phone. And I still haven't got used to how when you zoom right in to a map it switches to satellite view.

But I love it how the directions tell you if you reach a certain road, you've gone too far. I love how if there's a problem with a text message, the smiley face messages icon turns to a frowny face. And I bloomin' love those big colourful tiles. Because, lest we forget, when you look at a gadget a hundred times a day it should make you smile every time, not want to kick it against a wall (the fate of my last iPhone).

My God. We're through the looking glass here, people. I'm a Windows fan now.
You can read his full views on iPhone, Android and Windows Phone at the source link.
Source: CNET
Thanks Mateen for the heads up.